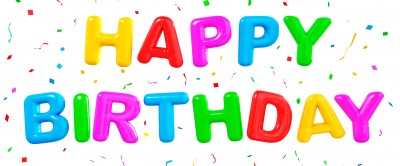 Today is a very special day for GA Bookkeeping NE – my very first birthday! It seems a bit mad that 12 months have flown by already – a whole year of trying to promote and grow my fledgling business and more importantly a whole year of juggling the aforementioned with family life! And we are all still here, in one piece, and about to become one more in a months time! I have (just about!) survived my first summer holidays as a work from home mum – though not as much work got done as I would've hoped! I have celebrated today by being super-productive – I have ticked 16 jobs off my To-do list something I am extremely proud of, almost as proud as turning 1! So being full of motivation I thought I would write tonight and reflect on the year that has gone by far too quickly.
I have shared my birthday with the cycling #tourofbritain visiting Northumberland. I managed to sneak a quick glimpse of Mr Wiggins and co out my bedroom window! I am not a fan of cycling i'll admit I can barely pump up a tyre but I totally get the exhilaration & freedom & the wind blowing in your face! Given my current state being 8 months pregnant I think the bike would run away rather than let me sit on it though!
So of my first 12 months, I have spent 8 months getting larger and more uncomfortable each day as my new little man grows bigger inside me. I am very grateful to have the freedom to put my feet up when I need to, to work from the sofa with the laptop on my knee or just take time out when I've had to. I have admitted this before and I shall say it again – I am not very good at asking for help. I am extremely grateful to the admin team of the Northumberland Mumpreneurs for being amazing ladies, fantastic friends and taking the reins from me. So with tasks in hand today I have taken a step back as I finish up GAB work and wind down for the start of maternity leave on 1 October and then await little Harry's arrival!
Its been quite a year, from the Business Northumberland Start Your Business Event in January & being interviewed by Helen Ford on ITV Tyne Tees News about my views on the election (!) to being featured on the Be Digital website, being invited VIP to their official launch later this month (I've even bought a frock for the occasion that doesn't resemble a bin bag or a tent! lol) and being identified as a Top Young North East Entrepreneur and invited to an exclusive evening event in Newcastle to celebrate with some of the regions biggest business names! Exciting stuff – just hope it doesn't send me into early labour! Though that would be quite a headline and massive PR opportunity for the Northumberland Mumpreneurs wouldn't it!
Eek just seen the time, 1am and I still have to iron uniform and make packed lunch yet – oops! Better put the GAB pen down, put my Mam pinny on briefly and then get myself to bed in preparation of another productive day tomorrow!
Bonne nuit a tous!